The person who rides his or her bike everywhere doesn't let anything stop them. Their enthusiasm for biking makes it more than just a hobby for them; it's a lifestyle. Since avid cyclists are always on the lookout for ways to make their daily rides easier (or, in some cases, more challenging), gift them with one of these items recommended by our staff at Higher Gear.
The SUB 45 by SCOTT is a wonderful bike option for the lifestyle cyclist on your holiday gift list. This 24-speed, 28-pound bike is fast and durable. It's good for everyday use from commuting to work, picking up a few groceries at the store and stopping by a friend's house. The frame of this speed utility bike was made for easy mounting of fenders that come with the bike and a rack that's sold separately.
Also consider picking up a few cold-weather clothing items for the windy winder and spring rides. One of our favorite brands is Pearl Izumi, and their P.R.O Series Baselayer is a classic top that any avid rider would be grateful to have under the tree. Available for both men and women, these shirts are made of Minerale™ that keeps you dry with optimal moisture transfer. Each baselayer top has a UPF 30+ for sun protection, and its barrier fabric front panel minimizes the effect of those cold Chicago winds. For $80, your rider is getting the best in weather protection.
Safety becomes a much bigger issue the closer we are to the New Year and through spring. The days get colder and shorter, upping the need for added visibility for pre-dawn and after-dark rides. The VIS 360 ($170) is a great gifting option for the early rising rider. This helmet headlight gives the rider 360-degree light visibility courtesy of the light placement and the width of the beams.
Another light option is the SERFAS TSL-250 True Light.  At $110, this light comes with a handlebar and a helmet mount as well as two charging options (AC and USB). Every setting is bright enough to get the rider through even the darkest neighborhoods, with the highest setting providing excellent visibility on blind trails or long highway stretches with no street lighting.
Finally, regardless of the season all riders need to protect their eyes, consider Rudy Project Sunglasses pack, an exclusive for the holidays.
Finally to make a donation on behalf of a cyclist in your life, consider World Bike Relief. Watch this video.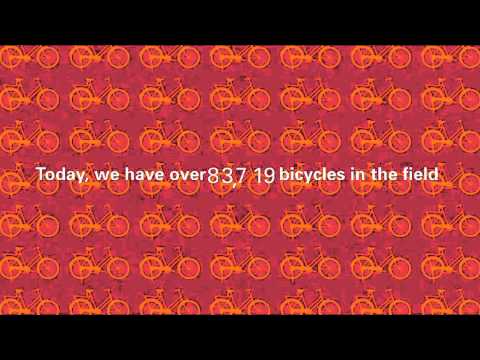 More Gift Giving Ideas for:
Avid commuters or the person who rides everywhere
Racers and Roadies
Cyclocross or Mountain bikers
Family of Cyclists
Stocking Stuffers Gift Ideas