Do you develop hot spots on your feet after cycling for more than an hour? After 30 miles, do you feel numbness in your toes?
Endurance athletes will have their share of aches and pains. Some of them can be avoided. Pain or discomfort in your feet while riding is often indicative of a problem. It can be anything from improperly fitting shoes to an improperly fit on your bike. Sometimes a quick adjustment of your cleat placement on the bottom of your shoes or the addition of an insole is all that's needed.
In her article "Cool Your Hot Dogs" on Bicycling.com, Marianne McGinnis discusses four simple steps to take the pressure off swollen, burning feet.
Painful burning on the ball of the foot (a.k.a. hot foot, or metatarsalgia) is usually a result of hot weather or poorly fitting shoes—or both—on long, hilly rides. "Pressure can pinch nerves in one or both feet and shut down a ride fast," says Amol Saxena, DPM, a time-trial cyclist and podiatrist in the department of sports medicine at the Palo Alto Medical Hospital in California. "If hot foot strikes while you're on a ride, there isn't much you can do other than stop, take off your shoes and let your feet cool down." Saxena takes these precautions to keep his feet cool and comfortable during races.
McGinnis' four steps are as follows:
Do the Squish Test: When shopping for cycling shoes, pull out the insole and hold it up to the bottom of your bare foot (in front of a mirror). "if you can see any part of your foot beyond the borders of the insole, you need a wider shoe," says Saxena. A tip: When you find the perfect shoe, buy another pair for backup.
Take a Load Off: Move your cleats a few millimeters closer to the heel of the shoe to take pressure off your forefoot. or switch to a larger-platform pedal to more evenly distribute the pressure across your feet.
Cushion the Blow: Over time and after many miles on the bike, your feet start to lose their natural padding, which can make riding painful. adding more supportive insoles to your cycling shoes can help. if you're shopping for new shoes, take the insoles along to make sure you get the best fit.
Be a Material Girl: Choose socks made of high-tech fibers such as Coolmax and Thermax, which wick away sweat. and don't buy a pair right off the rack; try them on with your cycling shoes first.
Let's get a little bit more in depth here, at the first spot your body interfaces with your bike – at the pedals.
Cycling Shoe Fit

A cycling shoe should fit your foot snugly. Cycling shoes are not running or walking shoes. There is no need to walk around the bike shop in the shoes to determine whether they fit, because, frankly, that's not what you wear them for. It is important, however, that the shoe hold your food snugly and securely. It is especially important that your heel is held in place in the shoe. While seated, keep your toe on the floor and lift your heel. Does the shoe come with you or does it slide off your heel? And how tightly do you need to close the shoe to secure it on your foot?
A cycling shoe should have a stiff and rigid sole. This allows for your efforts to be transferred directly from your foot to your pedal with as little displacement as possible. In a cycling shoe, flexibility translates into wasted energy.
The cycling shoe you choose should have an insole appropriate for your natural arch. Because the foot is naturally designed for walking and running, not for being locked into a set position as on the bike, it is set at a varus angle. While pedaling, most people will tend towards extraneous movement at their ankle, knees and hips to make up for their feet being stationary. Having an insole in your shoe appropriate to your foot's natural arch can eliminate this wasted energy and the wear and tear on your joints.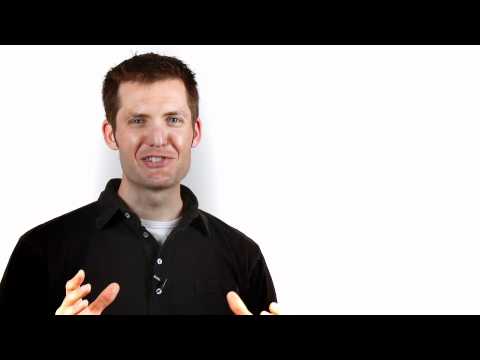 What's In Your Shoe?
At Higher Gear, we carry Specialized Body Geometry shoes. In addition to the shoes, we also offer Specialized Body Geometry footbeds. These ergonomically designed and medically tested footbeds enable a semi-custom fit that improves efficiency, increases comfort and reduces potential injury. Using the appropriate amount of BG Shims, the rider can adjust forefoot angle to optimize biomechanical foot/knee/hip alignment. The new SL Footbeds are redesigned for lighter weight and more efficient power transfer.
By standing on the Specialized Arch-O-Meter in our stores, we can help you determine the optimum level of foot contour for your footbed:
Red = minimal contours
Blue = moderate for people with flat to standard arch
Green = significant support
And don't forget McGinnis' advice about your socks. A thin, wicking sock made out of high-tech materials will go a long way in keeping your feet dry and comfortable.
SockGuy Higher Gear logo crew socks offer superior quality and high-tech comfort in a $10 sock. All SockGuy socks feature "stretch-to-fit" sizing and an exclusive "easy-fit" cuff for a perfect fit every time on any foot. These features create superior softness and comfort to help eliminate blisters and hot spots. They also feature a double stitched heel & toe for added strength and durability.
In addition to our logo-ed socks, we also carry a super fun collection of SockGuy socks.
Where Shoe Meets Pedal
Sometimes discomfort or numbness can be due to the placement of your foot on the pedal or the placement of the cleat on your shoe.
Without a proper bike fit, we align cleats in a neutral position on your shoe. If you're experiencing discomfort or numbness, come back in. With your feedback, we can locate a better position for your cleat.
If you're still experiencing foot discomfort, consider a complete bike fit, where we can get your foot in the exact position that is appropriate for your pedal stroke.
For further information, check out: