Got aches and pains?
Working out, pushing yourself and testing your limits will result in muscle soreness. But pain is a whole different matter. You shouldn't experience pain from riding.
Whether it's numbness in your feet, tingling in your hands or anything in between, there's a way to address it. Step one: get a bike fit.
At Higher Gear, we offer Specialized's BG Fit. Specialized's patented fit system is designed to make you one with your bike.
Body Geometry Fit enables riders to maximize power, endurance and comfort. During your personal Body Geometry Fit session, a trained specialist will assess your individual needs and systematically tailor your bike position and equipment to your body.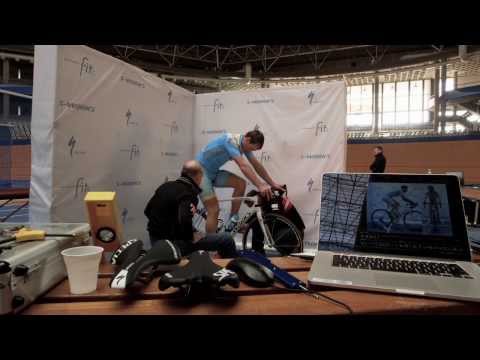 Components of the BG Fit
Interview
A Body Geometry Fit Specialist will learn about how you ride, your cycling goals, and other pertinent information to understand your needs as a rider.
Physical Assessment
Your Fit Specialist will administer a comprehensive 18-step process to determine the flexibility and dimensions of your body. This is critical to guide the customization of your bike position and equipment.
Ride Analysis
Your Fit Specialist will visually assess your position on the bike while you ride. This provides additional information to optimize your position and equipment.
Fitting
During this 15-step process, the Fit Specialist will personalize your bike position and equipment choice. In the end, saddle selection and position, shoes, footbeds, cleat position and handlebar position are all optimized to your body.
Schedule Your Fit Today
Don't ride with pain. Get fit today!
Who is candidate for a bike fit? You don't have to be a pro cyclist or a racer to see the benefits. With a proper bike fit, anyone can see their cycling improve. Proper positioning on the bike FOR YOUR BODY ensures you're maximizing your effort (read: watts) while minimizing discomfort. So, if you're spending ANY time on a bike, consider getting fit.
Keep in mind that our bodies change over time. With more time spent cycling, our body position can change. Flexibility can improve. On the flip side, as we age, we might lose some flexibility. Your position on the bike will change as your experience as a cyclist increases. If it's been a while since you've been fit or if you're noticing any pain during or after rides, contact us at Higher Gear to schedule your fit.