It's finally here! Fall (well, not technically fall, but this post-Labor Day / Back-to-School time) brings us cooler weather, Pumpkin Spice Lattes (Seriously, if that doesn't indicate fall, how can the earth's position to the sun matter?) and your favorite cycling events (like the upcoming North Shore Century).
You've prepared all summer long. Your body is ready to go the distance. Here's a helpful guide to keep your bike ahead of the SAG Wagon and to make sure you have the right gear for your fall cycling event.
Before You Ride
Before you leave for any ride, you want to make sure that your bike is working with you, not against you. Brakes that are rubbing, gears that are slipping, a chain that is worn… These are things that can slow you down, but more importantly, they can drain you of valuable energy.
Bring your bike into Higher Gear before your event or long ride to make sure it's in working order. To make sure your bike is ready when you need it, give us a call ahead of time, so we can get your tune-up on our schedule.
Review the ABC Quick pre-ride checklist before all of your rides >>
Schedule your pre-event tune-up today >>
Cycling Essentials
A properly fitting bike is a must. Your bike should fit you well and should be familiar to you. Do not plan to ride a new or borrowed bike for something as long as a century ride. Whether you need a new bike for your century or you will be riding your current bike, make sure your bike fits and that it is working properly. A bike that fits you well and is operating smoothly will make your ride easier and more comfortable. More comfort and more efficiency means more fun for you on the day of your century!
Contact us to schedule your Bike Fit >>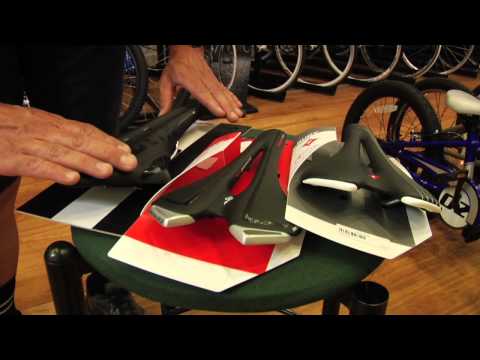 Everybody needs to ride with a helmet. But what's in a helmet? All helmets meet rigorous safety inspections. However, they offer varying degrees of comfort, shape, weight, ventilation and aerodynamics. (Not to mention, style. See our selection of Nutcase helmets if you're looking to make a statement!) The most important aspect of your helmet is that it fits your head. Not sure? Bring it in to Higher Gear and we'll check it for you. Keep in mind that helmets are to be replaced every three to five years, so don't keep old helmets lying around and never ride a hand-me-down helmet.
When is it time to replace your helmet? >>
Shop Higher Gear online now for your new helmet >>
Cycling glasses don't just protect your eyes from sunlight. Glasses also keep matter from the road and air from getting in your eyes. They can be life-changing in the event of a crash, where shatter-proof lenses can keep your eyes safe. So, glasses aren't just for sunny conditions. For cycling in any conditions, Higher Gear favors transition lenses – lenses that change in sunlight.
Get three glasses in one kit, now with Tifosi Pro Eyewear >>
Shop Higher Gear online now for cycling eye wear >>
Cycling shoes, paired with pedals, allow for efficient pedaling and are safer than using tennis shoes with traditional clips. The stiff soles of cycling shoes mean that power is transferred directly from you to your bike, not lost in flexible materials. This added efficiency means that you can last longer with less effort. Cycling shoes should fit well. The heel of the shoe should cup your heel, keeping your foot in place inside the shoe. The toe box should be roomy enough to accommodate the swelling in your feet that will happen over the miles. Most cycling shoes come with Velcro straps or a Boa lacing system. These systems make it easier to make quick adjustments to your shoe mid-ride. Since most people's feet swell within the first 25 miles, we recommend you keep your shoes loose until then and then tighten the Velcro or Boa system at your first or second rest stop, avoiding foot pain early on in your ride.
Shop Higher Gear online now for cycling shoes >>
Road ID – it's not just a piece of gear; it's peace of mind. In case of an emergency, your Road ID gives emergency personnel and fellow cyclists a link to your contacts and your medical information. It's an item you wear for peace of mind for your loved ones. Stop in to Higher Gear to pick up a coupon for free shipping on your online Road ID purchase.
Flat Kit
The know-how to fit your own flats comes with practice. There's usually someone who can help you through your flat fix, but the more you ride your bike, the more you'll appreciate the confidence that comes with being able to fix your own flat. Having a good teacher to guide you through the process helps. We can walk you through your flat fix anywhere and anytime you have access to video.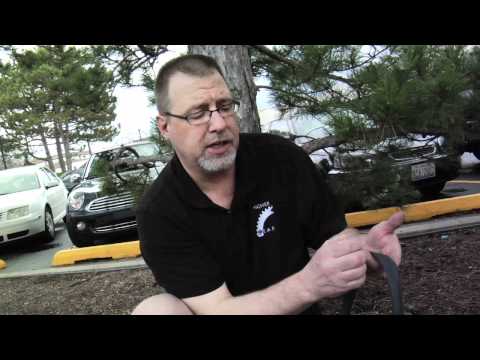 A seat bag is a great way to conveniently keep your flat kit handy. Higher Gear stocks bags by Specialized and Banjo Brothers. (We can order from other manufacturers if you're looking for a specific bag.) Seat bags range in size from small ones, preferred by roadies, just big enough to squeeze in your essentials to larger ones that expand to also carry cell phones or to stash an emergency rain jacket.
Shop Higher Gear online now for seat bags >>
A multi-tool allows for quick adjustments on the bike, like changing your seat height and fixing a rattling water bottle cage. More complex multi-tools are available for those who are capable of making more mechanical adjustments on their bike but most of us are content with having a range of Hex wrenches and screwdrivers that work for minor adjustments. A multi-tool for your flat kit should be compact, lightweight, sturdy and have a range of tools appropriate for your bike and your ability.
Shop Higher Gear online now for muli-tools >>
A spare tube is necessary to bring on any long ride. Since tubes come in a variety of sizes, check your tire wall or bring your bike in to Higher Gear so we can make sure you have the right size tube for your bike.
CO2 or a bike pump is needed to fill your spare tube. A CO2 cartridge combined with an inflator is a quick and easy way to fill a tube. Frame pumps, bicycle pumps designed to fit along your frame, are a more eco-friendly way to fill a tube yet they require more strength and a lot more energy on your part.
(2) Tire levers help you remove your tire from your wheel.
Patch kits are handy when you have more than one flat in a day.
A valve adapter is not necessary if you have the right tools for your tube. Sometimes, though, it can make for an easier flat fix if you need to borrow a tube or if you have access to an air compressor.
Clothing Essentials
Cycling bibs or shorts with an endurance chamois are a must for your long rides. Your chamois – just like your saddle – can mean the difference between an unforgettable outing on the bike and a day your aches and pains and saddle-sores won't let you forget! Never wear a new pair of shorts or bibs on event day. Instead, buy your good bibs or shorts with enough time to break them in on long rides.
Check out Higher's Gear's team kit >>
Shop Higher Gear online now for cycling bibs and shorts >>
A cycling jersey gives you deep pockets for your century-ride essentials – like your cell phone. Your jersey should be appropriate to the season. During the summer, a ventilated jersey is especially nice. Some are now available that offer "cooling" fabrics and even sun protection. During cooler months, a long-sleeved or insulated jersey might be more appropriate.
Check out Higher's Gear's team kit >>
Shop Higher Gear online now for cycling jerseys >>
Cycling socks are made out of wicking fabrics, like wool or polyester. These fabrics allow your skin to breathe while pulling moisture away from your body.
Shop Higher Gear online now for cycling socks >>
On days when weather is iffy, a packable jacket is nice to have on hand. Check out the Endura's Pro Adrenaline Race Cape, a lightweight jacket that's designed with race day in mind, but whose features you'll appreciate for any ride. Both wind- and water-resistant, breathable and easily stow-able in a jersey pocket, this is the perfect cycling jacket to pocket for emergencies.
Check out the features of the Endura Pro Adrenaline Race Cape >>
Shop Higher Gear online now for cycling jackets >>
Gloves or no gloves? Cyclists seem to be on one side of this debate or the other. For a long ride, like a century, gloves will provide more comfort at your palms, a place where road noise gets directly transferred from your bike to you. More importantly, on a day when a large group of people are riding on the same path at various speeds, accidents happen. (If you don't believe us, check out Chad Smith's testimony, keeping in mind he's a very experienced century participant.) While most crashes are minor, you'll be a lot happier as you ride the rest of the day WITHOUT the little bits of gravel that embed in your palm when you catch your fall.
Shop Higher Gear online for cycling gloves >>
Higher Gear Recommendations

A bento box, a bag that secures to the top tube of your bike, is a great place to stash items you may want to access during your ride. A cell phone, camera or nutritionals can be secured within easy reach. For a ride where you may want to carry more gear – if you might need to carry layers of clothing with you or a change in clothing – Higher Gear has other bags that are more appropriate.
Shop Higher Gear online now for bento boxes and other top tube bags >>
A cycling computer is not a requirement, though is sure is gratifying to watch those miles click away as you ride! For training, a basic cycling computer can help you keep track of your mileage and know your speeds. More advanced cycling computers, like the Garmin Edge 510 or 810, include GPS so you can get a little bolder with your training rides, knowing you'll be able to find your way home.
Shop Higher Gear online now for cycling computers >>
An insulated water bottle, like the Specialized Purist Insulated Water Bottle, is another "trick of the trade" that can make for a better day out on the bike. An insulated bottle keeps liquids cold. (Conversely, it will keeps liquids warm for cooler weather rides.) Organized centuries will allow you replenish water frequently. That said, it doesn't take long for tasty ice water to warm up in a normal bottle. An insulated water bottle can bring you hours of refreshment.
Learn why the Specialized Purist Water Bottle is the next best thing to drinking out of glass >>
Discover why the Specialized Purist Insulated Water Bottle is even better >>
Shop Higher Gear online for water bottles >>
Wheels are not often considered until you're ready for an upgrade and then they are one of the first changes that are made to a bike. A wheelset that is stiff and lightweight can make for a smoother, more efficient ride. For a ride as long as a century, that efficiency can make for a more enjoyable day. When you're ready for an upgrade, our Higher Gear staff can guide you through the process of finding the right wheelset for your needs and your budget.
Learn about custom wheel builds at Higher Gear >>
Shop Higher Gear online now for wheelsets >>
Engine
The above is a list of items you can purchase at Higher Gear to prepare for your long ride. What about the power behind the pedaling? That's where YOU come in.
It may be a little late to START training for your fall cycling event, but it's never too late to start riding with us. Join us Saturday mornings, out of the back of the Plaza del Lago shopping center, for our no-drop group ride.
Check out our weekly group rides >>
Don't forget, our online shop is always open! Shop Higher Gear online now for all your fall cycling needs >>
At Higher Gear, we're always ready to ride. Are you? Stay tuned to Higher Gear's Facebook page and sign up to stay connected with Higher Gear's weekly newsletter. We'll keep you informed about local events and share more riding (and gear) tips like these.