Need some ideas for the man in your life this Father's Day? Higher Gear is here to help! Whether dad is a casual cyclist, a weekend warrior or a stud in spandex, we've got everything you need to keep him happy on the bike.
How about some new duds for dad?
The 2016 Higher Gear Kit is in stores now, with limited sizing available. Hurry in for the best selection of short-sleeve jerseys, fleece-lined long-sleeve jerseys, bib shorts and a very limited selection of jackets and vests.
Check out the 2016 Higher Gear Kit >>
(Coming soon) Shop online now for the 2016 Higher Gear Kit >>
Shoes make the man
In this case, shoes make the man more powerful by offering explosive speed and superior comfort. The S-Works 6 is Specialized's stiffest and most efficient shoe ever. Combine that with a Body Geometry sole and footbed that optimizes hip, knee and foot alignment, the Padlock heel system that locks your feet into the shoes and independent Boa closures for a custom, on-the-fly fit – and you have one incredibly comfortable, efficient pair of shoes.
Shop Higher Gear online now for Specialized S-Works 6 Road Shoes >>
Smooth isn't just for shaving
Smoother is faster. Period. Smooth legs. Smooth roads. Smooth tires. The results speak for themselves. Both in the laboratory and in the field, Specialized tires beat out the competition. Dad is smooth, but is he Specialized smooth?
Learn what makes these the fastest tires in the world >>
Shop Higher Gear online now for Specialized tires >>
For Dad's eyes only
Tifosi sunglasses are back in our store, only this time there are more options. Three options, in fact. "One kit. Multiple options" is the Tifosi Pro tagline. Switch between full frame, half frame and shield. it's like having three sets of glasses, adaptable for any condition, in one frame.
Check out the 3-in-1 Tifosi Pro sunglasses >>
Learn more about Tifosi sunglasses >>
Shop Higher Gear online now for Tifosi sunglasses >>
Or visit our shop to check out the new Tifosi Pro line >>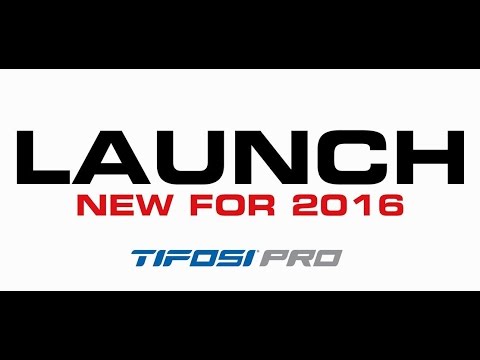 Toeing the line
Toeing the line between cycling and fashion, the Specialized Audax shoes are inspired by the legendary European sport of randonneuring. A timeless look – with Specialized's patented BG fit – for the suave dad, the Audax combines comfort, adjustability and connection in a carefully crafted and timeless shoe.
Shop Higher Gear online now for Specialized Audax Road Shoes >>
Better than an old t-shirt, but just as comfy
Specialized's RBX DriRelease Merino Jersey has been updated for spring with short sleeves. BikeRadar calls this a "a comfortable, understated jersey," and describes it as "more like an old T-shirt than a jersey." Whether dad is anti-lycra, a hip guy seeking a retro look or someone who just wants to be comfortable, this jersey covers all bases while providing the materials and details (like rear pockets and reflective accents) found in high-end cycling clothing.
The RBX DriRelease is also available in a long-sleeve version >>
Shop Higher Gear online now for the Specialized RBX DriRelease Merino Jersey >>
What every man (and woman) wants
Who wouldn't want to ride 100k (60 miles) with a great group of people and for an equally great cause? Top off the ride with baseball, bbq and beer? Seriously, the Gran Fondo Hundo is a no-brainer. Dad wants to go. (And so do you! It's an event the whole family can enjoy!)
Get all the details of our 3rd annual Grand Fondo Hundo >>
See our 2015 event-day recap and photos >>
Check out our 2014 Hundo recap >>
Indecisive? Unsure?
To satisfy Dad's cycling addiction, you can't go wrong with a Higher Gear Gift Card for dad. Stop by the shop to pick up one up before Father's Day!