With a bicycle, the world gets smaller.
In Africa, a bicycle allows HIV caregivers to visit five times as many clients in a day.
Here in the West, a bicycle breaks isolation and connects us to the city's energy.
The Source Two LTD is the ultimate bike for staying connected to your community, and through a partnership with Gates and SRAM, it's also the best way to help caregivers in Kenya stay connected to theirs.
For every Source Two LTD sold, we'll donate a specifically-designed bike to World Bicycle Relief so that caregivers can continue to fight – and defeat – HIV in Africa.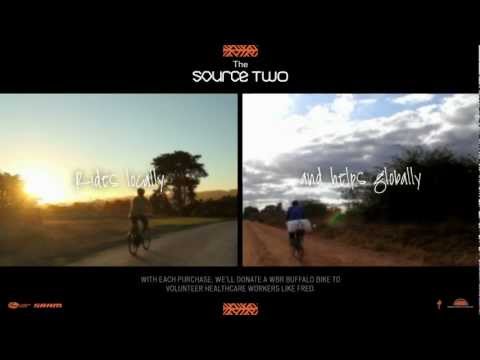 Specialized Source Two LTD: Rides locally. And helps globally.
Super light, low fuss, maximum versatility with smooth welds, pre-installed racks and fenders and an eccentric bottom bracket for easy chain tensioning
SRAM 2 speed Automatix changes gears when you reach a certain speed. This provides a reliable, easy start to accelerate, plus convenient and efficient pedaling at higher speeds.
SRAM Via GT hydraulic brakes with optimized ergonomics
Drivetrain features Gates CDX CenterTrack belt drive system mated with SRAM 2 piece crankset. Silent, lightweight, clean, efficient and low maintenance
Custom-developed Specialized aluminum fender, plus custom Racktime aluminum rack with 'hidden' mounting hardware
Have you ever wondered, "Why World Bicycle Relief? What's wrong with existing bicycles in Africa?"