This year is a milestone for Specialized—10 years of women's products. They kick off the celebration by giving their beloved Ruby a reboot. But this is no cosmetic facelift; it's a reclamation of spirit that sees her stamping her authority on what she's always been—a pure-bred endurance bike that will help you ride long, confidently and comfortably.
Before you ever see her on the showroom floor, she's been put through the wringer by women who ride like you, think like you and strive to deliver the best ride for you.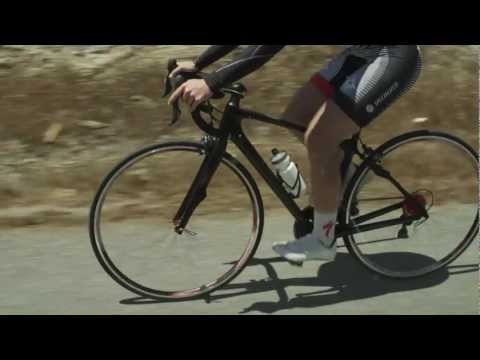 Women's Endurance Technology
New Women's FACT Carbon Frame. FACT Triple Monocoque construction reduces frame stress, decreases overall frame weight and provides amazing compliance.
Full Carbon Fork. One-piece, full-carbon fork helps reduce weight and increase stiffness while maintaining a smooth ride.
Women's BodyGeometry Contact Points. Ergonomic and size-specific components, from handlebars to saddle, ensure that female riders get the most comfort and best fit
Shaped Seatstays. Uniquely shaped seatstays increase rear-end compliance, damp vibration, sharpen handling and increase stiffness.
Specialized designed the Ruby for the freedom of the open road to events like a Gran Fondo. Ruby riders want to cover long distances in control and comfort, but they still demand quick and efficient bikes. These enthusiast road riders want to enjoy every minute on their bikes, so they appreciate the benefits of carbon and a high-quality spec package. If you would like to learn more about the 2013 Specialized Ruby, to determine whether the Ruby is the right bike for you or to test ride a Ruby, come in to Higher Gear where our experts can help you. Learn more about the features of the 2013 Ruby here.