Bike Tubes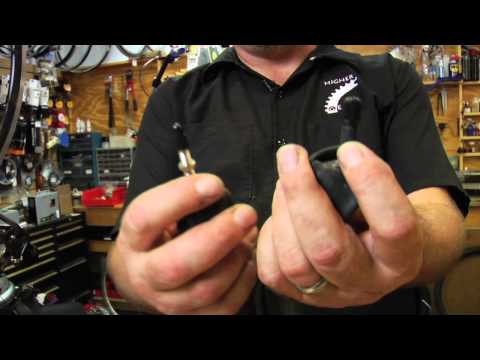 Modern bicycle tires, tubes, and valves are as specialized as the bicycles themselves. Higher Gear can help you navigate the myriad choices. A good rule of thumb is that the kind of tire you need is dictated by the kind of bike you ride.
Mountain bikes sport tires with aggressive tread patterns that make quick work of unpaved trails.
Hybrid bicycles log miles on both roads and trails. Not surprisingly, their tires blend attributes of both road and mountain bike tires to maximize their versatility.
Riders of road bikes have a number of options that range from racing tires, which stress light weight, efficient aerodynamics and low rolling resistance to achieve top speeds, to city touring tires, which combine the toughness needed to shake off potholes with tread patterns that allow riders to pedal through wet weather. Stop by Higher Gear, and we'll be happy to match you with the right tire for your riding style.
In addition to a wide variety of tires in stock, Higher Gear has inner tubes and valves for your bike.  
.
Need Help? Have Questions?
Wilmette | 847-256-2330