Our friends at World Bicycle Relief understand that the absence of the Wrigley Field Road Tour has left you (and many others) wondering how you can continue to support our work.
The good news is you can still help the efforts of WBR and enjoy a fun ride to a baseball game!
World Bicycle Relief invites you to ride this Saturday's Gran Fondo Hundo as part of Team WBR, a way to share the Power of Bicycles through sport. By using the Team WBR platform, you will have access to all of the tools (and incentives) needed to continue turning your passion for pedaling into progress and hope!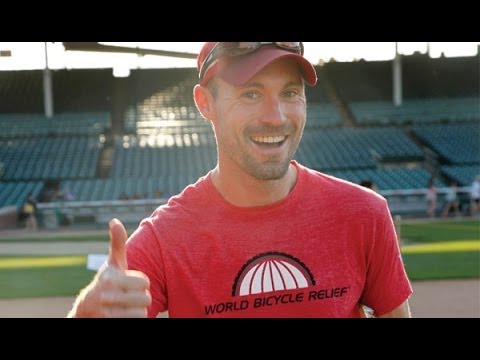 How to Get Started
Step 1
Register for the Gran Fondo Hundo – a great metric century ride limited to 100 riders from Higher Gear Wilmette to the Kane Co. Cougars' stadium in Geneva, IL – this Saturday, August 2nd.
 Step 2
Join Team WBR and create your fundraising page.
Joining Team WBR is easy! Start by setting up your fundraising page and after clicking the link, you'll enter TeamWBR2014 when prompted. Then, you'll fill out the different fields, add your picture, tell your story and choose your fundraising goal. You can edit these fields at any time by simply logging back into your page.
Step 3
Receive the Team WBR Welcome Package and start fundraising.
You will receive your Team WBR welcome package in the week following your official registration on Team WBR. In addition to great tools and fundraising incentives along the way, you'll continue to be a part of a special group of supporters that mobilize students, healthcare workers and entrepreneurs in rural parts of Africa.
With your Team WBR membership, you will be equipped to further your involvement with World Bicycle Relief. As always, World Bicycle Relief is there to support you along the way!