You're likely familiar with the television series, 24… Imagine the sound of the clock ticking. Counting down to zero. As you're pedaling. On your bike. Toward Key West. With 63 other cyclists.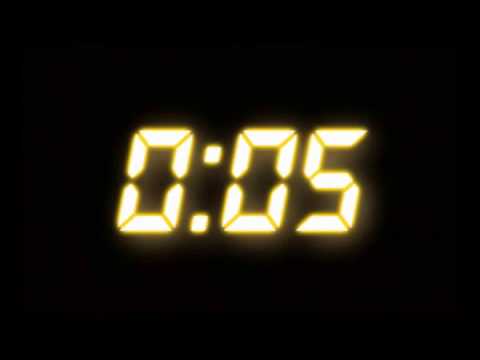 As the minutes count down, you contemplate the reason you are out there riding. Within 72 hours, you will pedal 280 miles – from Fort Meyers to sunny Key West – to benefit the Tiny Hands Foundation. The Tiny Hands Foundation has provided holiday meals to over 25,000 children and their families during the holidays since its inception 15 years ago.
The holidays are a difficult time for many. The Tiny Hands Foundation eases the struggle for single-parent households with children, who live below the poverty line, in southwest Florida, by delivering beautifully decorated holiday meal baskets along with a simple note: "This is from someone that loves you."
The vision of the 72 Hours To Key West bicycle ride is to engage the increasing number of cyclist within Florida and beyond to assist The Tiny Hands Foundation in feeding many more families in need each and every holiday season.
This is "not" a ride for the beginner or unseasoned rider. Their website advises that only those who are in top physical shape should register. This ride is an extremely arduous three-day journey, often into the infamous Florida winds. The first day of the ride is a grueling 120 miles long, with participants riding from dawn to sunset. Only very experienced riders are encouraged to participate.
One Higher Gear customer felt up to the challenge and he prepared accordingly. Ed Brill starting cycling only last year. When his friend suggested the 72 Hours to Key West Charity Ride  to him last year, in his first year of cycling, he knew he wasn't ready. "I laughed hysterically, because at the time I could barely manage a 15 mile ride without running out of steam."
But Brill put in the saddle time. He became a regular on our weekly group rides and getting a head start on the 2015 season in Higher Gear's own CompuTrainer Studio. He trained over 3,000 miles this year – including "180 Strava-tracked hours of training" – in a manner that Brill describes as "nearing borderline obsession."
All that training paid off. Of his 280-mile journey, Brill shared: "I am not sure at what moment I crossed from 'What I am I doing here?" to "I got this," but going 30 miles per hour on a bicycle solo on a flat road across the 7-mile bridge probably was right up there."
Upon completion of the ride, Brill sent us this message:
I did it! Thank you!

I'm writing from Key West the morning after the three-day ride from Fort Myers. And I was far from back-of-the-pack…thanks to a decent tail wind for the last 1/3rd of the ride, and … well… I'm not the thinnest guy here… I had plenty of surface area for that tail wind to push. We rode through 92-degree, sunny skies, with no place to hide, as well as through 100% humidity, drenching tropical rainstorms.

I had a couple issues – flats in both tires at some point, despite the Gatorskins, and at mile 50 of day 1, I hit a salt depletion wall and had to be SAG'd in to lunch. I know everyone told me to watch salt, but I would never have been prepared for the amount needed to keep me going. I learned a lot about endurance cycling from the ride staff and other cyclists and, by day 2, I was pulling with the best of them – even through one of those crazy rain storms!

I felt great most of the way and I have all of you to thank for that. From getting the bike fit properly, training in the studio and on Saturday morning group rides, and everything you all taught me to think about and prepare for, it got the job done. I was keeping up with Florida guys on bikes 10x the cost of mine, who were doing the ride for the fourth time.

Thanks, Ed
Brill's 72 Hours to the Florida Keys by the numbers:
Day 1, Ft Myers to Miami:
6h36, 108 miles, 640 ft elevation, average 16.2 mph
Day 2, Miami to Marathon:
5h28, 102 miles, 640 ft elevation, average 18.6 mph
Day 3, Marathon to Key West:
2h41, 54 miles, 302 ft elevation, average 20.2 mph
(The last six miles was taken at slow pace…had been averaging 21.4 before that!)
Of all the moments along the way, Brill says his favorite, "of course, was crossing the finish line." He adds, there were "no banners or medals for [completing] this small cycling event, but the best reward possible was waiting for me in [his daughter's] beaming little face."
And there will be more children with beaming little faces this Thanksgiving because of his 72 Hours to Key West charity ride. In addition to his family's pride and his own sense of accomplishment, Brill's efforts rallied 65 donors who contributed over $4500 to go towards The Tiny Hands Foundation.
The Foundation boasts that only $28 will feed an entire family. Through Brill's efforts, hundreds of families in southwest Florida will enjoy holiday meals this Thanksgiving day. Nice work, Ed!
Looking for ways to share the wealth this Thanksgiving?
Evanston's Flying Turkey supports the Harvest Food Pantry. Drop off canned goods before the race. Learn more here >>
Share the Power of Bicycles this holiday season >>