When is a bike more than a bike? When it's a powerful tool for change. And when is a fun ride more than a fun ride? When your participation can make a difference.
For the third year in a row, our Gran Fondo Hundo is a fundraiser for our favorite charity. World Bicycle Relief (WBR) is dedicated to mobilizing people through The Power of Bicycles. WBR accomplishes its mission by designing, manufacturing and distributing high quality bicycles that withstand the challenging terrain and conditions in rural Africa. The Buffalo Bike makes a direct impact on the lives of entrepreneurs, students, health care workers, their families and the people and communities where they live and work.
Learn more about WBR's Buffalo Bike >>
In 2015, we DOUBLED our fundraising goal of 200 bikes ($30,000)! So this year, we're setting our sights even higher. For our third annual Gran Fondo Hundo, our goal is to raise $100,000 – or 680 Buffalo Bikes – between our 100 riders.
$147 to World Bicycle Relief provides a Buffalo Bicycle to a student (70% of whom are girls) in need. Come alongside with us. Be a part of a great group of people making a real difference in the world.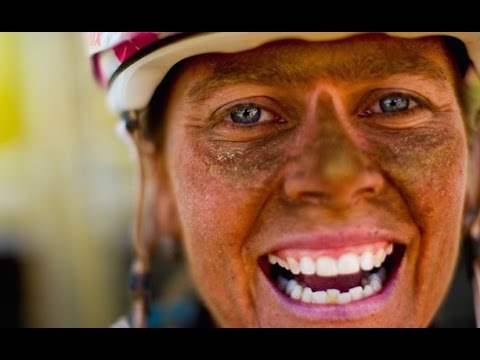 The money raised from this year's Gran Fondo Hundo presented by Higher Gear will help provide 680 new bikes, supporting more than three schools in Malawi.
Here's how you can help make that happen:
Step 1: Register for the Gran Fondo Hundo
This metric century ride limited to the first 100 riders. Ride from Higher Gear Wilmette up to historic Simmons Field for a Kenosha Kingfish minor league baseball game.
Learn more about the Gran Fondo Hundo and register today >>
Step 2: Create a fundraising page on WBR
Fundraising for WBR is easy! Start by setting up your fundraising page. Fill out the requested fields, add your picture, tell your story and choose your fundraising goal. You can edit these fields at any time by simply logging back into your page.
IMPORTANT: Join Team Gran Fondo Hundo 2016 when prompted. (See Step 3 below.)
Create your WBR fundraising page >>
Step 3: Join Gran Fondo Hundo 2016 Team
While setting up your fundraising, you'll have an option to join a team. Type in "Gran Fondo Hundo 2016" and the page will automatically come up. As a team, our goal is $100,000, or enough to cover 68 Bicycles. Your fundraising efforts will help us reach our team goal!
Step 4: Start Fundraising
WBR offers great tools to help you reach your fundraising goals.
Find fundraising tools here >>
World Bicycle Relief is there to support you along the way. If you have any questions about fundraising for WBR with Team Gran Fondo Hundo, contact Claire.
Your fundraising efforts could help you to win your dream bike! Get details here >>
Share the Power of Bicycles through sport. By riding the third annual Gran Fondo Hundo for WBR, you transform your passion for pedaling into progress and hope. Register for the Gran Fondo Hundo today! The Sunday, July 31st metric century is limited to the first 100 registrants, so don't delay!
Learn more about the Gran Fondo Hundo and register today >>
Late to register for our 2016 event? Don't worry! Fundraising will run through August 15th. The winner of the dream bike for 2016 will be determined at that time.
Can't make our July 31st event? We'll sure miss riding with you, but you can still assist our efforts and help us reach our goal to deliver 680 bikes through WBR. Donate to WBR here >>
Learn more about WBR: