Looking for results from the 3rd annual Rhythm & Blues Revue? Click here >>
Cyclocross was born in Belgium. At its heart, it is a steeplechase race performed on two wheels. In the beginning, the goal was to reach a specified destination, typically a steeple that could be seen from a town or several towns away, by traversing any type of terrain or obstacles that might present themselves and through whatever conditions Mother Nature throws at the racers. And, with races typically traditionally place in the off-season, Mother Nature has a lot to throw.
As Gearheads Brendan and "Pepe" Sullivan reported back from their recent trip to Belgium, there are certain qualities that make cyclocross unique in that country. Beer and frîtes are a requirement at any race. More prominent than the cups overflowing with Belgium brew and paper cones of frîtes, however, is the weather in Belgium. Rarely do races take place on sunny days. Rather, racers grit their teeth through chilly temps and, more often than not, courses soaked in rainwater.
For the past two years, our Rhythm and Blues Revue Cyclocross Race has been graced with beautiful fall weather. The sunshine and blue skies were a siren song to our friends and neighbors who had long considered giving this crazy sport a try. Most racers, whether veteran or pro, were able to make it through our course, even the sandpit, without fear of falling or significantly dirtying their kit before Sunday's Chicago Cyclocross Cup race.
For our third annual race, however, we were blessed with true Belgian-style conditions for our race day. And the results were spectacular.
Our race this year took place on October 31st. Cyclocross encourages costumes on any weekend. (Those of us racing the CCC circuit are all familiar with Supergirl, who even races "in uniform," complete with cape, on the coldest Illinois State CX Championship days.) Racing on Halloween, our participants took advantage of the holiday. Even "the Penguin" showed up on a fat bike to make sure our Jake and Elwood kept in line.
"Penguin here. Thanks to everyone working the race today. I had a blast doing the fat tire fun race. Stayed upright so I'm happy. Will Jake and Elwood bring the prize money?" – Sheri Rosenbaum
In our Juniors race, the "ponies" swept the podium. Not surprisingly, as they were out on course Friday night, all kitted up with lights, to do some test rides.
It seems that kids aren't the only ones who enjoy playing in the mud. Whether it was despite the weather, or because of it, everyone had a great time out there.
"Had a muddy good time at the 3rd Annual Higher Gear Rhythm and Blues Revue CX Race. Thanks to everyone involved who made this possible." – Aaron CX
"Thanks to all involved for putting on another fine event. Even if Mother Nature helped a little." – Ben Siver
Also on course race day, were several riders on Specialized test bikes. Specialized rep Dan Schroeder had Specialized Crux Expert Carbons, Fatboy Expert Carbon and Hellga Experts available for anyone wanting to #TestTheBest that day.
Learn more about the bikes that were included with Saturday's demo fleet >>
Schroeder proved that it wasn't just those on two wheels who were enjoying the mud. "It was a get your vehicle stuck in the mud day. Good times."
Racers and reps alike left the course with big smiles and a little bit of clean-up. We had bike stands and a power wash hose for those who wanted to rinse off before heading home. Others, like Andre Odendaal, chose to forgo the line and make the best of "recycled" water. Even after getting home, racers had lingering clean-up, like getting the mud out of their clothing. Kirsten Marina Lefeldt reported well after the race's close, "I'm still busy doing laundry."
The last traces of a mud-filled, Belgian-styled day went down the drain, but the smiles on racers' faces remain. Our third annual Rhythm and Blues Cyclocross Race goes down in the books as another resounding success. Everyone here at Higher Gear looks forward to 2016, when we'll once again get the band back together.
"What a fun filled wet day. Tough, great course. Can't wait till next year! Thanks so much for letting me be part of it!" – PJ Cavoto
"Thanks to Higher Gear and all of those that helped organize the race. The course was a blast!" – Ben Siver
Special thanks to our sponsors and to everyone who came out to make our third annual cyclocross race a success!
Check out race day photos submitted by our racing participants and their admiring fans (click on any photo to open the gallery):
Can't get enough of the mud? Check out the very dirty videos our racers took on course:
Andre Odendaal's Cat 3 race: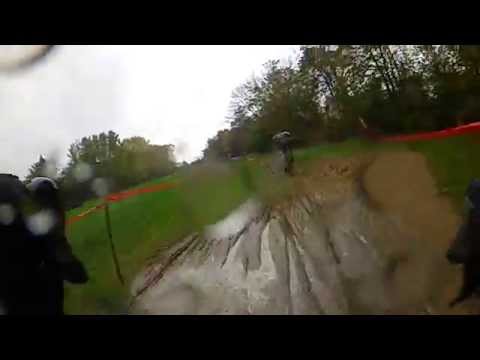 Ben Siver's Cat 4/5 race: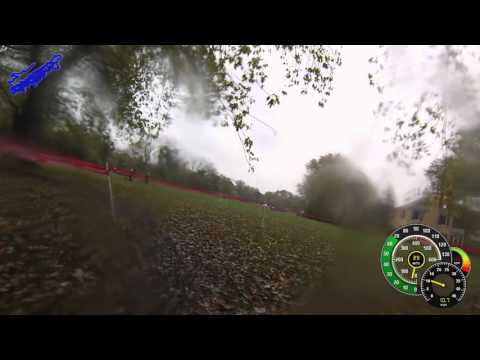 Click here for results from the 3rd annual Rhythm & Blues Revue >>
Check out Higher Gear's own Joe "Pepe" Sullivan's race report from the race >>
Learn more about the bikes that were part of Saturday's Specialized demo fleet >>
Don't miss events like our annual Rhythm & Blues Revue! Register for our weekly newsletter >>