Specialized Bicycle Components University (SBCU) offers its dealers the opportunity to learn more about current products and technology. Last week, they brought their show on the road and gave those of us in Chicago an opportunity for face (and learning) time at SRAM headquarters. While we pretty much will accept any invitation to SRAM HQ as an excuse to visit, we also didn't want to miss this opportunity to learn more from Specialized.
Of the topics covered over the three days of training, one detail really stuck with us. It's not something new we learned. Rather it's something we, at the shop level, often take for granted…
All carbon bicycles are not created equal.
When shopping for a bike, you may already have your heart set on carbon. You might choose carbon because you know that it will offer you the best fit for your riding style and needs. Perhaps you're leaning towards a carbon bike based on aesthetics alone. Or maybe you compromised on your first bike purchase and, after proving to yourself that you're taking this cycling thing seriously, you're ready to step up to the next price point which, for you, is carbon. Whatever your reasons for considering a carbon bike, have you considered that not all carbon is the same?
Carbon has the potential to be "magical," but the true magic depends on who is putting the carbon together.
One of the reasons we at Higher Gear choose to offer Specialized Bicycles is because of the company's commitment to innovation. With regards to construction of their carbon frames, Specialized provides the best blend of strength, lateral stiffness and ride quality. They accomplish this through expert engineering of their FACT carbon.
Otherwise known as Functional Advanced Composite Technology, FACT represents Specialized's holistic approach to working with composites. Like any project at Specialized, FACT frames and equipment are designed to serve the needs of the rider. The result of the FACT process is superior carbon bikes and equipment that deliver real-world performance benefits to the rider.
Before carbon is selected and a frame is constructed, Specialized works directly with riders to determine their needs. Then, Specialized engineers decide how to best meet riders' needs. For example, the joints in the frame system can dictate stiffness, ride quality and power transfer. They work to create size-specific seat stays. They… Well, they put a lot into their engineering process to make sure a bike works for a rider in real-world conditions. But, for today, let's get back to carbon…
Material Selection
All carbon bicycles are not created equal. Actually, all carbon is not equal. There are different types of carbon fiber and one is not inherently better.
You may have heard the term "high modulus carbon." Modulus refers to the stiffness of the carbon fiber. While a higher stiffness carbon fiber is stronger and, in fact, lighter, it is also more brittle. (It is also more expensive, as its advantageous properties come from it being more refined and pure.) For this reason, the carbon in your bicycle is made of a composite of different fibers. This composite is chosen for a bike and, even more specifically, for a region of a bike, based on the properties that are needed for a rider's experience.
Weave Type
Just as important as the carbon selected is the fiber orientation, a/k/a carbon weave or the Layup Schedule Development. The carbon layup dictates how the carbon is wrapped or placed on the frame, which often varies throughout the frame, again, depending on what properties are needed at various points on the frame. The orientation of fibers in a frame make a big deal for performance.
A good example is Specialized's S-Works Roubaix, where the down tube, bottom bracket and top tube utilize a higher mixture of E390 high modulus carbon fiber, which is stiffer, to prevent bending flex for better power transfer. This area uses mostly zero-degree-angle fibers to make it very stiff.
Fabrication Process
The most advanced materials in the world are nothing without proper construction and execution.
By creating frames from multiple monocoque structures for the head tube/top tube/down tube, seat tube, seat stays and one piece bottom bracket/chain stay, the carbon fibers are able to run continuously from tube to tube, offering advantages in weight, stiffness and strength.
Within the fabrication process, there are several steps including creating the pre-form, the layup itself and then the molding. This process can take seven to ten hours for a carbon frame and even longer for an S-Works frame. A McLaren frame will take about five times as long.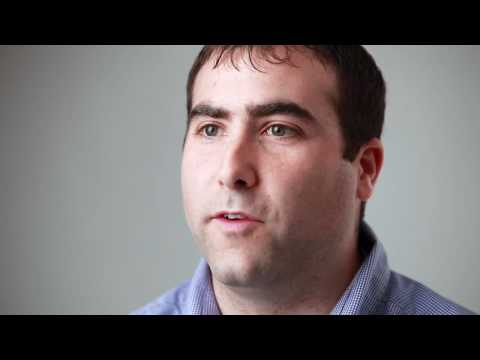 Testing
Testing is a crucial part of the FACT carbon development cycle. It both qualifies and quantifies the engineering.
To be sure that bikes live up to your expectations, all Specialized bikes undergo extensive testing in the lab, as well as on the road and trail. They lab-test frame prototypes at all load points, test ride them with our pros and then make multiple iterations until they're satisfied. The results speak for themselves, as does Specialized's lifetime warranty against manufacturer's defects.
With a Specialized carbon frame, that FACT assigned number (12R for McLaren models, on down) refers to all the details you don't see and the ones that we sometime neglect to mention when you come in to the shop to look at carbon frames.
Just because a bike is carbon, doesn't mean the engineering is there. With Specialized FACT carbon frames, you can be sure the engineering – and more – is included. Even when you can't see it, you'll feel it.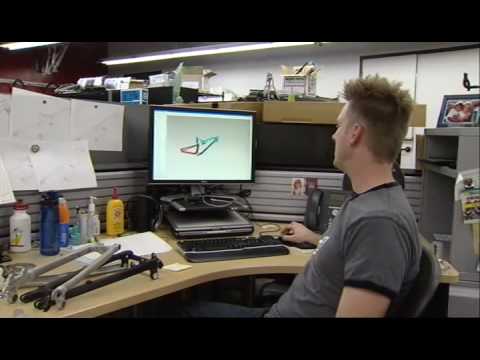 Come in today to test ride a Specialized carbon bike, like the Roubaix or Ruby. Feel for yourself what you can't necessarily see about a FACT carbon frame.