Fitness/Hybrid Bikes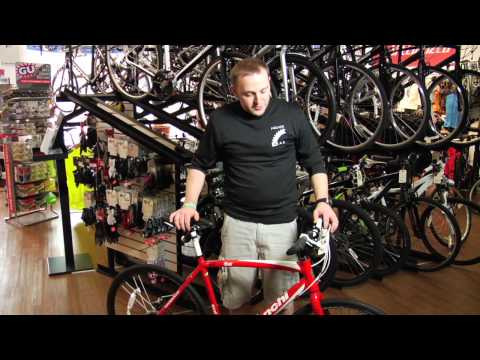 Here at Higher Gear, we have all your fitness/hybrid bike needs, from Specialized to SCOTT to Bianchi. We can also build you a custom fitness/hybrid bike from Seven Cycles.
Fitness/hybrid bikes come with 700c wheels, which are a touch wider than traditional road bike tires. These tires are more resistant to flats and have more traction – a must-have if you want to ride on rougher roads or a crushed limestone-like trail.
Fitness/hybrid bikes are great for people who want an efficient bike, but don't want the dropped body position.
Other great features of these bikes are:
• Disc brakes, which are great for riders who ride year-round or in rougher conditions; and
• Ergonomic grips, which take out some of the vibration your hands and shoulders feel from the road.
Need Help? Have Questions?
Wilmette | 847-256-2330