Choosing a Bike at Higher Gear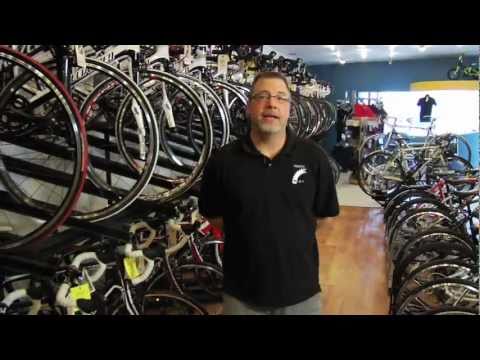 When you come to a bike shop, it can be a little intimidating to see all the different styles of bikes. So we're going to ask you a few questions to get started. First, what kind of riding do you do most? What's your budget? What type of bike is going to fit your personality? By that we mean, do you have to have the greatest and latest, would you consider designing your own bike, or are you more comfortable with tried and true brands and models?
We carry bikes for everyone from recreational cyclists to avid cyclists looking for the best. We have mountain bikes, fitness and hybrid bikes, cruisers, all sorts of cool kids bikes, and multiple lines of road bikes, including SCOTT, Bianchi, Specialized, and custom Seven. We have a variety of bikes here at Higher Gear… come in and take one for a test ride!
Need Help? Have Questions?
Wilmette | 847-256-2330