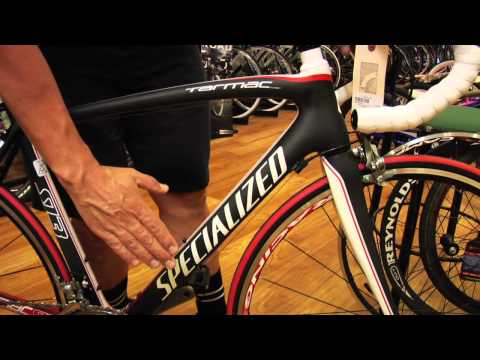 Although the goal for bicycle road races is the same—the first competitor to cross the finish line is the winner—there are many different types of road races around the world.
Single day races

vary in length and location.

Criterium races are set up on short course in towns, usually under 5 km, with tight corners and consist of many laps around the course;

Circuit races are under 10 km;

Road races are over 60 km/37.28 mi; and

Time trials are usually 20–50 km, with one competitor  or a team starting at a time.

Stage races are multiple races ridden consecutively over several days. The winner is the competitor with the lowest cumulative time. The most famous Stage Race is the Tour de France.
Ultra marathon cycling races are over 100 miles, such as Race Across America, which is 3000 miles from coast to coast.
To race—and win—you need a racing bike. Racing bikes are very light and responsive, and the geometry of the bike is designed for speed. To be fast, you need to be lower, with your torso as parallel as possible to the ground. The head tube and bottom bracket will also be lower to the ground, allowing you to be more aggressive and aerodynamic. The down tube is fatter to provide stability. Another critical component to racing bikes are the wheels. Their wheels are aerodynamic and help with climbing hills, which often will determine the winner. But the most important feature of a racing bike is fit.
So stop by Higher Gear—we'll set you up with the right bike for your type of racing and we'll get you the best fit to maximize your racing experience."
Need Help? Have Questions?
Wilmette | 847-256-2330